Saturday Special Tour | From the Grounds Up: Thomas Jefferson's Architecture & Design
Starts on 01/27/2018 - 2:00pm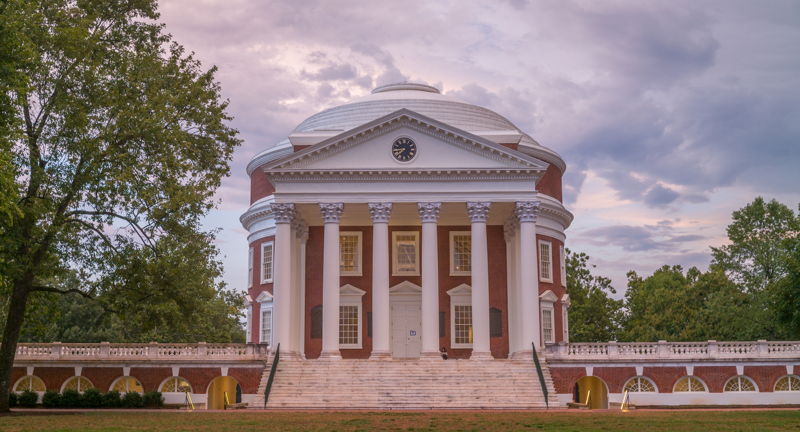 @The Fralin Museum of Art at UVA
Venue Address: 155 Rugby Road, Charlottesville VA 22903
"From the Grounds Up: Thomas Jefferson's Architecture & Design" will focus on a number of key aspects of Jefferson's career as an architect. His early influences and interests, including American landscapes he admired and architecture he encountered abroad that enlarged his view of design will be discussed. Construction techniques and the tools employed in the construction of his iconic buildings will be highlighted while also addressing some of the issues surrounding the construction by both free and enslaved men. The exhibition will move on to sections devoted to his design of private homes and public buildings. Of particular note will be an examination of Jefferson's establishment and design of the University of Virginia.
The exhibition represents a key component of the University of Virginia's multiyear bicentennial celebrations in 2017-19. Among his many accomplishments, Jefferson considered the creation of UVA as one of his most enduring and significant contributions. The university grew from Jefferson's deeply held beliefs that education of the people is one of government's most important responsibilities, and that education is central to freedom. Jefferson designed the university, wrote its initial curriculum, chose the books for the library and served as the first rector. The result was an educational and architectural masterpiece that survives today as a testament to Jefferson's far-reaching philosophy and vision.
Photo: Sanjay Suchak, University Communications
For more info:
http://uvafralinartmuseum.virginia.edu/exhibitions/grounds-thomas-jeffer...