Kootz Opening Gallery Talk
Starts on 08/25/2017 - 1:00pm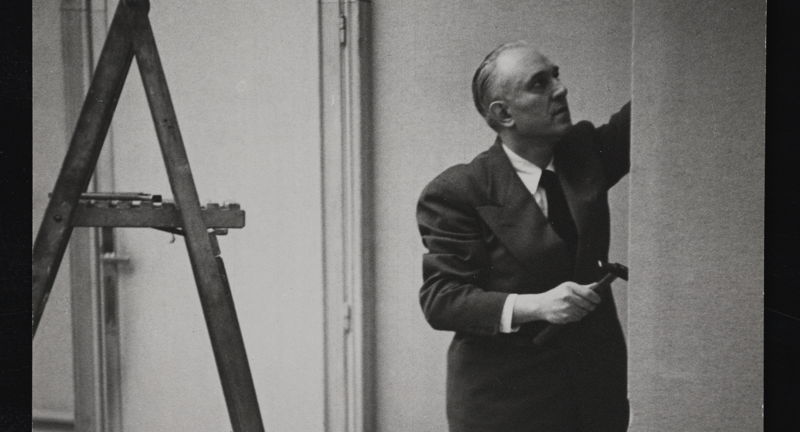 Ticket Price: 0.00
@The Fralin Museum of Art at UVA
Venue Address: 155 Rugby Road, Charlottesville VA 22903
Dealer's Choice: The Samuel Kootz Gallery 1945–1966 will be the first exhibition that examines the critical role Kootz (1898–1982) played in establishing modern American art as an international force. Kootz's New York gallery (operational 1945–1966) was instrumental in promoting the careers of several major Abstract Expressionist artists, including Robert Motherwell, Hans Hofmann, Adolph Gottlieb, and William Baziotes. Kootz was an alumnus of UVA, graduating in 1921, and also made a major gift of paintings to The Fralin in 1976–77.
Until now, Samuel Kootz has been underrepresented in the scholarship of the postwar period, despite representing much of the major talent in twentieth-century art. The majority of the exhibition focuses on the formative years of the gallery, during which Picasso and Motherwell served as proverbial cornerstones to the operation, representing the old and new guard. The show will focus exclusively on art supported by Kootz, and will reflect this critical period in American art through the unprecedented lens of gallerist and agent, one that had a global impact and whose influence continues to be strongly felt today.
The exhibition will be accompanied by an illustrated scholarly publication. This catalogue will include research and essays by noted experts that closely examine Kootz's career and activities with the Kootz Gallery, his writings, relationships with individual artists, collectors, and dealers, and the trajectories of the artists who showed at his gallery, in order to provide a new perspective on this moment in American art.
The Fralin Museum of Art's programming is generously supported by The Joseph and Robert Cornell Memorial Foundation. The exhibition and catalogue have been made possible by generous support from The Jefferson Trust, an initiative of the UVA Alumni Association; The Joseph and Robert Cornell Memorial Foundation; The Fralin Museum of Art Volunteer Board; the UVA Arts Council: Enriching the Arts on Grounds; The Angle Exhibition Fund; the Fiddlehead Fund, on behalf of A. Cary Brown and Steven E. Epstein; the Richard S. Reynolds Foundation; and Dr. Joyce Lowinson Kootz.
A version of this exhibition will travel to the Neuberger Museum of Art, Purchase College, State University of New York in January.
We would also like to thank our in-kind donors: WTJU 91.1 FM and Ivy Publications LLC's Charlottesville Welcome Book.
Image: [Samuel Kootz in exhibition]. Kootz Gallery records, 1923–1966.
Archives of American Art, Smithsonian Institution.