Calendar
Sep 27, 2018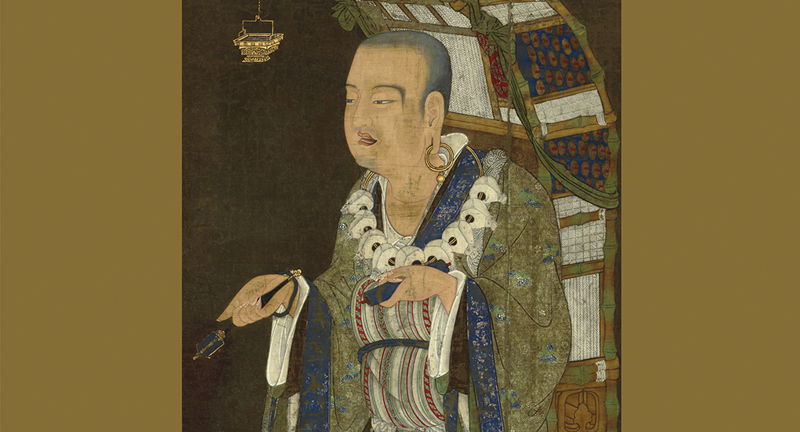 6:30 pm
@ UVA School of Architecture | Campbell Hall, Room 153
Sep 28, 2018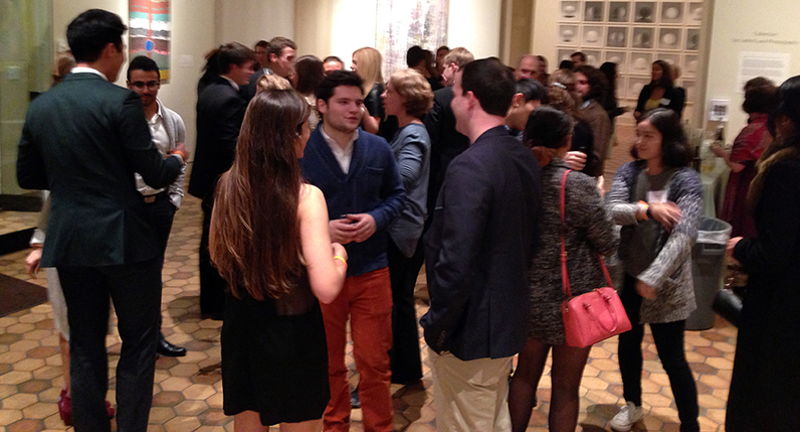 155 Rugby Road, Charlottesville VA 22903
5:30 pm
@ The Fralin Museum of Art at UVA
Join us for the Museum's most popular, recurring social event: Final Fridays! Enjoy lively conversation with friends, connect with art, listen to music, and snack on tasty food and beverages. Want a quick introduction to one of our exhibitions? Final Fridays feature Spotlight Talks by our student docents at 6:15 and 6:45 pm.
Final Fridays are held on the last Fridays of August, September, October, January, February, March, and April, and are free for Museum members. Student membership is free with a UVA email address through the support of Arts$ program and non-member guests may attend for a fee of $3.
Sep 29, 2018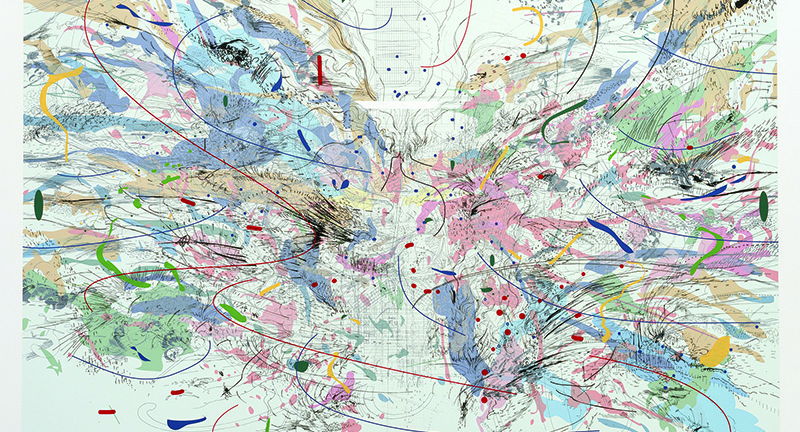 155 Rugby Road, Charlottesville VA 22903
2:00 pm
@ The Fralin Museum of Art at UVA
Excavations: The Prints of Julie Mehretu is a spectacular collection of Mehretu's work in the medium of printmaking. Best known for her large-scale paintings and drawings, Mehretu layers maps, urban planning grids and architectural renderings with whorls of abstract markings and bright, colorful shapes. In her catalog essay, Siri Engberg traces this visual vocabulary back to Mehretu's graduate studies at Rhode Island School of Design, where she first worked with intaglio printmaking and was inspired by the necessity of breaking imagery down into its component layers. Since that time, the artist has experimented with many processes including chine collé, screenprinting and lithography. Mehretu has completed collaborative projects at professional printmaking studios across the country, among them Highpoint Editions, where she produced Entropia (review) and Entropia: Construction.
Image: Julie Mehretu, American, b. 1970. Entropia (review), 2004. Lithograph and screenprint on Arches paper, 33 1/2 x 44 in (85 x 111.8 cm). Image courtesy of Highpoint Editions and Julie Mehretu.